Please Watch the Video in HD Mode.
Mini Size
It is reasonably light at 0.5kg considering the bulky dimensions and designed to be carried about in a case on your business trips.
3D
Support Actvie shutter 3D,Enjoy your 3D Projector, Let you feel in the real world which the movies showed to you.
1080P
The native resolution is 1280*800,it supports 1080p, high Resolution and Clearly Image.Enjoy wonderful home theater film with family everyday.
Android 4.4
The MAX500 runs a custom version of Android 4.4, with smooth performance thanks to 8GB eMMC High-Speed Flash + 32G External and 1GB DDR3 RAM
Mini 3D Projector 1080P Full HD DLP Smart Android Wireless Projectors Multimedia Video LED Pocket Bluetooth Projector HDMI USB
The MAX500 is a Smart LED projector that can transform any surface into a 300-inch screen with unparalleled brightness and clarity.
The built-in stereo produces superior sound quality and the dimension converter brings all video content to life in brilliant 3D.
Install apps and games onto the MAX500 Android system and wirelessly stream them directly onto the projector.
The MAX500 provides a truly connected, superior viewing experience.

MAX500 in Media Press
MAX500 Projector Review: This Android-based home theatre projector can connect to pretty much any device and beam a powerful 300-inch image
MAX500 Projector Review: Design
MAX500 Projector Review: Setup
Our MAX500 review model came direct from China, but I still managed to get it set up in no time at all despite the lack of English instructions,
which is a testament to how simple the process is.
All you need to do is that charge the projector and put battery into the remote control ,then the remote control will connect the projector simultaneously.
If you dive into the settings from here you can perform keystone correction and tweak the image so it suits your room.
Of course, if you want to change the size of the image, you simply have to move the projector closer or further away from your wall.
You can also connect to a WiFi network, to get online without hooking up to an external device.
MAX500 Projector Review: Android 4.4
The MAX500 runs a custom version of Android 4.4, with smooth performance thanks to 8GB eMMC High-Speed Flash + 32G External and 1GB DDR3 RAM
The projector comes with a small selection of apps pre-installed. These include a basic file manager, a web browser,video player ,YuTube,Netflix,Hulu,and the App store, which is used to download more apps onto the projector. And you can of course log in with a Google account, which then gives you direct access to your web bookmarks and the rest.
App store selection contains all of the standard apps you expect, including Facebook, Instagram, Skype and so on.
As well , the MAX500 support Miracast and Airplay .You can easy use it with your phone or laptop under same screen without any delay
Quickly and easily install games, apps and stream video wirelessly through the MAX500 Android 4.4 Operating System. The MAX500 also supports many video game consoles. Connect your XBOX, PS4 and other consoles and play on the big screen.
You can even download games to play directly through the projector,,take your phone as gamepad
Multiple Interface

The MAX500 projector supports 100-240V,1.0A,50-60Hz.
It has multiple interface, 1xUSB 2.0, 1xHDMI/MHL, 1xUSB 3.0, 1XEhernet, 1xAV, 1xMicro SD, 1Xheadphone jack.
It is equiped with speaker inside ,a mini bracket and tripod mount at the bottom of the projector .
MAX500 Projector Review: Video and Audio performance
The MAX500 standard resolution is 1280x800 .
We never had any issues with movies, games or apps looking squashed or bloated. Image clarity is strong, with realistic colours and decent contrast.
Of course, when you kicking back with a movie, you want to make sure you close the curtains to see what going on.
The MAX500 puts out a bright image that can be clearly seen with reasonable ambient light,
but as soon as you try and watch a film in a room with natural daylight flooding in, you'll be squinting to make out finer details
The supports Active Shutter 3D glasses.These glasses charge via micro USB, just like the remote, and they are light and comfortable to wear.
At the time of writing we haven't been able to test out any 3D content to see how it looks, but we are hoping to fix this soon.
MAX500 Projector Review: Verdict
The MAX500 is a solid home theatre projector, capable of casting a massive HD image onto any flat surface.
The Android 4.4 gives you immediate access to your favourite apps and services and you can quickly connect pretty much any other device,
either wirelessly or using the array of ports on the rear.
If you are serious about setting up a mini cinema in your spare room, the MAX500 is a great choice.
A Virtual Home Theater
Cinema-Quality 3D Experience
The MAX500 is equipped with the active shutter 3D-imaging technique used by DLP cinema projectors.
With stunning 3D quality, bring any movie, game or sporting event to life in your own home.
Keystone Correction
Most projectors have to be perfectly set up in order to produce the desired image.
However, the MAX500 is built with vertical +/-40 degree keystone correction that provides an optimal image from any angle,
you can adjust it with remote control
An Interactive Entertainment Companion
With cinema-quality image and sound and an Android Operating System, the MAX 500 is the ultimate entertainment center.
The MAX500 in the Workplace
The MAX500 also functions beyond entertainment. The projector can be switched from standard version into business version,
where you can upload file management software. The MAX500 software makes presenting to large groups easy on the big screen.
Remote Control
The remote control has a high-capacity rechargeable battery and built-in mouse function
that supports more technical operations.

What guarantees can I get from NIERBO?
1,Full Refund: if you do not receive your order
You will get a full refund if your don't receive the item.
2,Full or Partial Refund: if the item is not as described
If your item is significantly different from the seller product description, you can A: Return it and get a full refund, or B: Get a partial refund and keep the item.
What guarantees can I get from NIERBO?
NIERBO company promise you 2 years warranty. Since from the first second your place our product, you get our top priority. No matter what kind of problem you might meet, you are free to contact us and get our support. What if after two years? Do not worry! We are still here for you. Your happy user experience is our first concerned.
What can i do if the device has some problems?
All NIERBO company products are tested exhaustively before we send out. But if you do not like our product or you think them something wrong, NIERBO guarantee you that no matter what problem you meet, we would like to help you resolve with our sincere heart and professional technology. Finally, if can not work, you can return products back in 7 days and replace or exchange in 30 days from the day you received, unless products are damaged artificially obviously.
Buyer Pay
The shipping Cost
Seller Pay
The shipping Cost
Photo Doc
Provided
Exchange
Available
Policy
Dislike
Yes
/
/
Yes
Contact us
in 7 days
Change Style
or Color
Yes
/
/
Yes
Contact us
in 7 days
Wrong items
or Color
/
Yes
Yes
Yes
Contact us
in 7 days
Quality
Problems
/
Yes
Yes
Yes
Contact us
in 7 days
Artifical
Reason
/
/
/
/
Unacceptable
【

CUSTOMIZED SERVICES

】
Product customization helps sellers boost sales, NIERBO welcome wholesalers to customize the products you are interested. Your brand logo, different sizes of projection screen and other colors' electronics are all available for customization. Samples are also avai
la
ble before mass production. The more quantity you order, the more discount you will get.
【

NIERBO R&D CAPACITY

】
An R&D strategy can lead to innovation and increased productivity and can boost your business's competitive advantage. NIERBO's R&D team did extensive market research to identify the needs and desires of our customers. So as to focus on introducing new products as well as improving existing ones.
【

PACKING AND SHIPPING

】
Good-quality, good-looking packaging is always worth the investment. Great packaging can be as delightful to customers as the product. NIERBO customized well protected packaging for all the products to minimize possible damage to the product in transit. We can also customize wooden box if you need.

【

AFTER SALES SERVICE

】
Long-term success is built on real and lasting customer relationships. All NIERBO products are with prompt and courteous customer service. If you have any problem with the received products, please be free to call or send email to us. The professional answer will be provided within 24 hours.
Customized product upgrading service can also be provided according to customers' market feedback.
【

MANUFACTORING & TRADING COMBO

】
Founded in 2014, NIERBO is mainly engaged in home theater, entertainment audio and video equipment. We have been committed to the research and development of our products. They are been exported to North America, Europe, Asia, etc., and we also have our own overseas warehouses in many different countries. Our products have been continuously improved and upgraded under the test of the market and have been well received by customers. Welcome to mass customization.
Business Type:

Manufacturing & Trading Combo

Main Products:

Home Theater Products, Audio and Video Accessories

Ownership

Private Owner

Total Employees:

51 - 100 People

Total Annual Revenue:

About US$7,350,000

Top Markets:

North America:40%
Europe:30%
Asia:15%
Mid East:10%
South America:5%

Year Established:

2014

Product Certifications:

CE, 3C, ISO9001

Location:

Guangdong, China (Mainland)
【

FACTORY PICTURE DISPLAY

】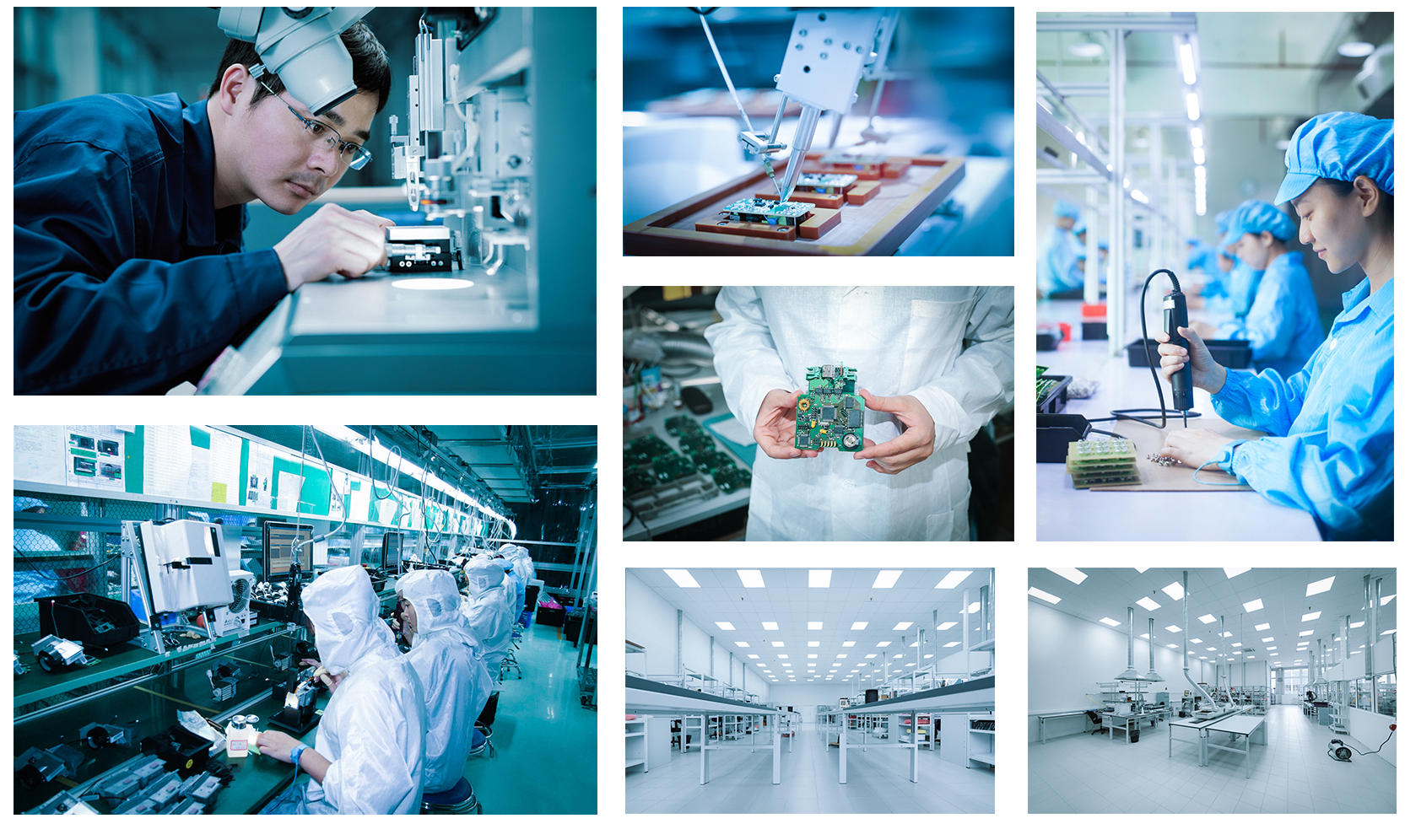 【

NIERBO TEAM DISPLAY

】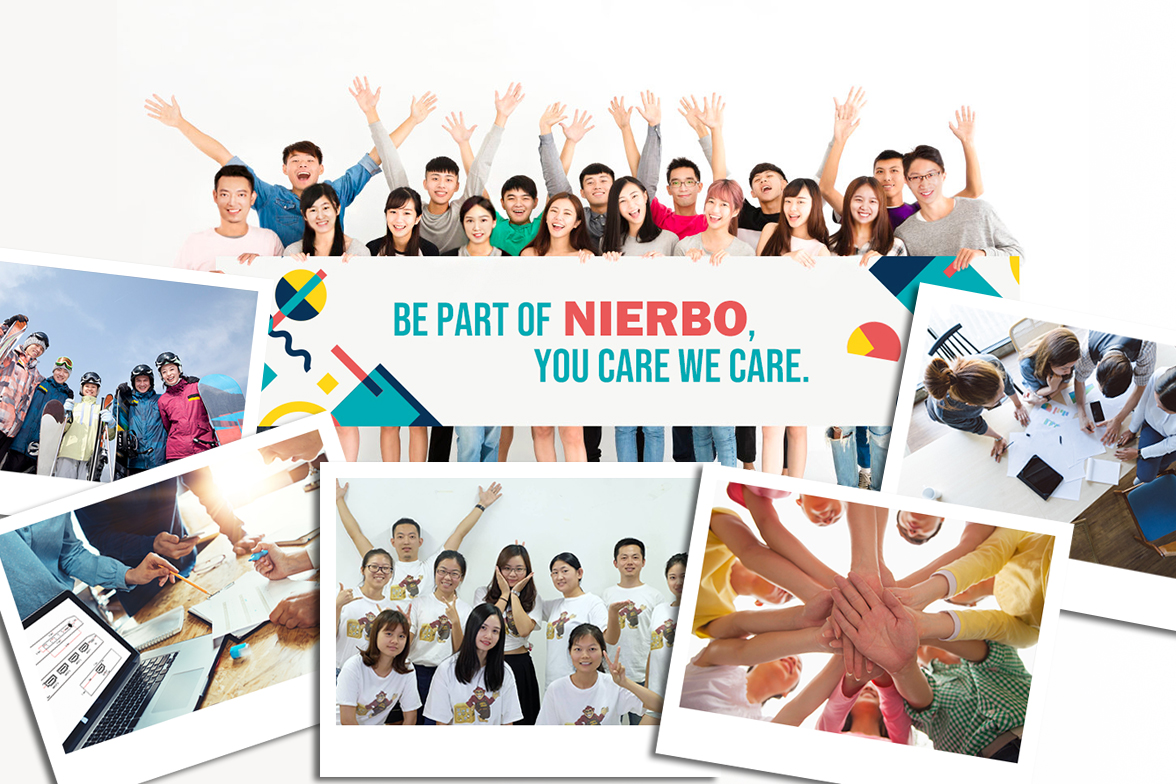 【

PRODUCTION CERTIFICATION

】