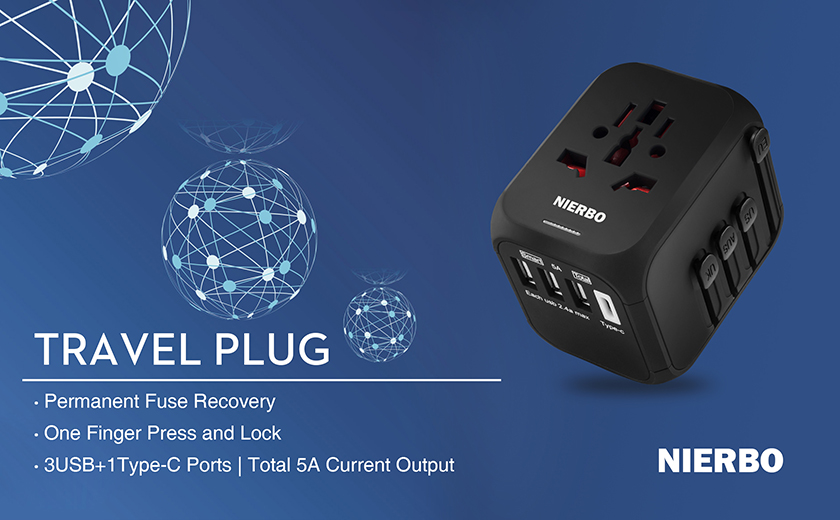 Work for 200+ countries
NIERBO international travel plug adapter is definitely the best choice for your international travel, global business travel, and overseas study.

When you have this global travel adapter, you don't have to worry if you brought the "right" plug, because the USA EU UK AUS plugs and sockets are all in this one cube.
Wide voltage design from 100V to 250V making this power plug adapter work for 200+ countries.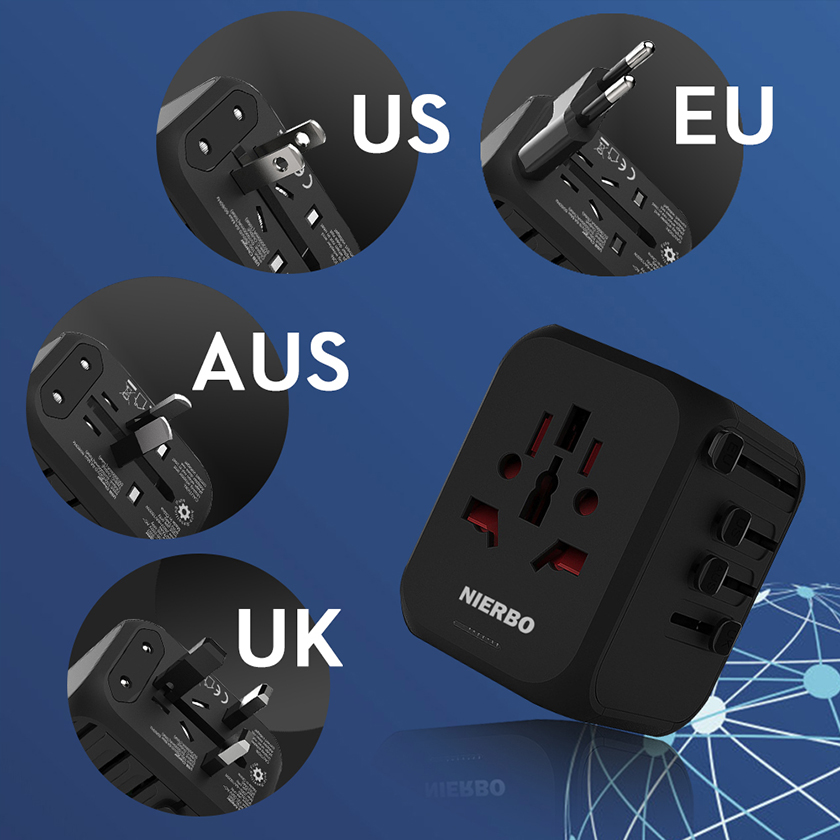 Multi-device use
A good travel adapter is as essential as your passport. It allows you to charge your phone by the USB port while charging your computer with the AC outlet, ensure your devices are fully charged before every trip so that to keep in touch with your clients, friends, and family.

※ This international plug adapter can only support up to 1500W, so it's designed to be non-grounding which reminds you not to misuse it.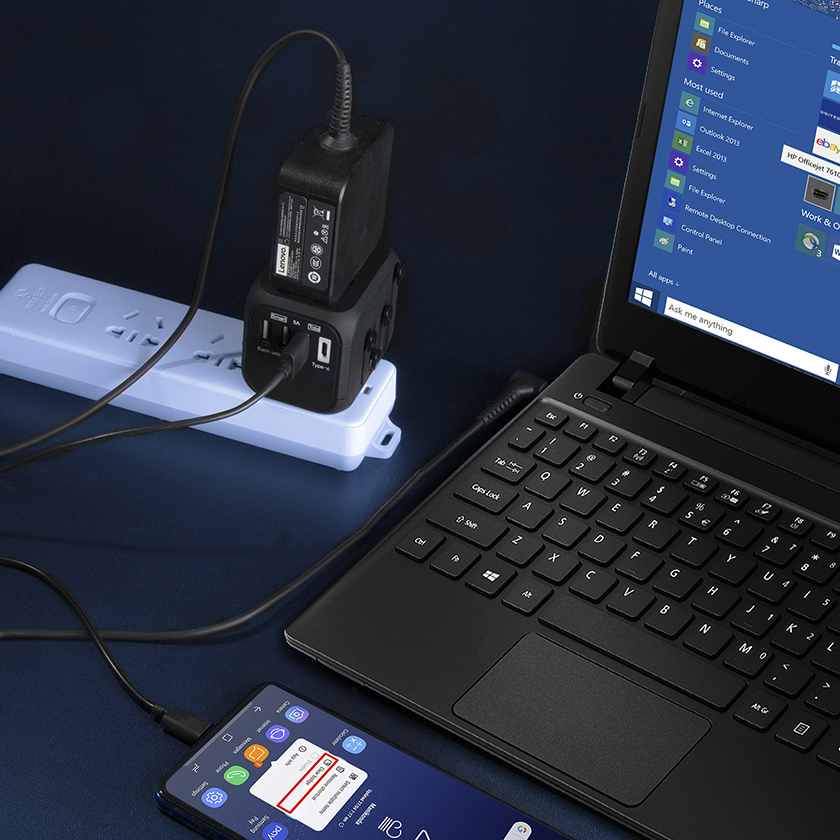 Smart current distribution
Each USB port bear 2.4A current max, 3 USB and 1 Type C ports bear 5A current total.
With the smart current distribution function, all the USB devices' fast charging speed can be guaranteed. Just to enjoy your leisure time and leave everything toNIERBO universal travel adapter.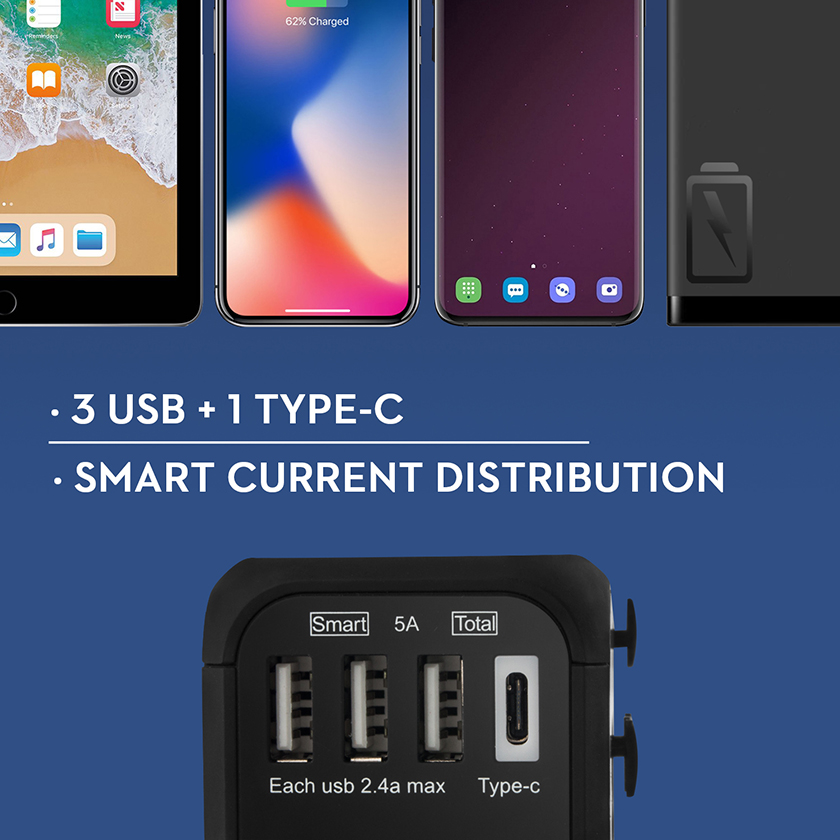 Auto-Resetting Fuse
The newly designed auto-resetting fuse is different from those who need to be replaced, it will recover after about one minute once is blow. No extra budget will be spent just because of all the fuses are burned like others.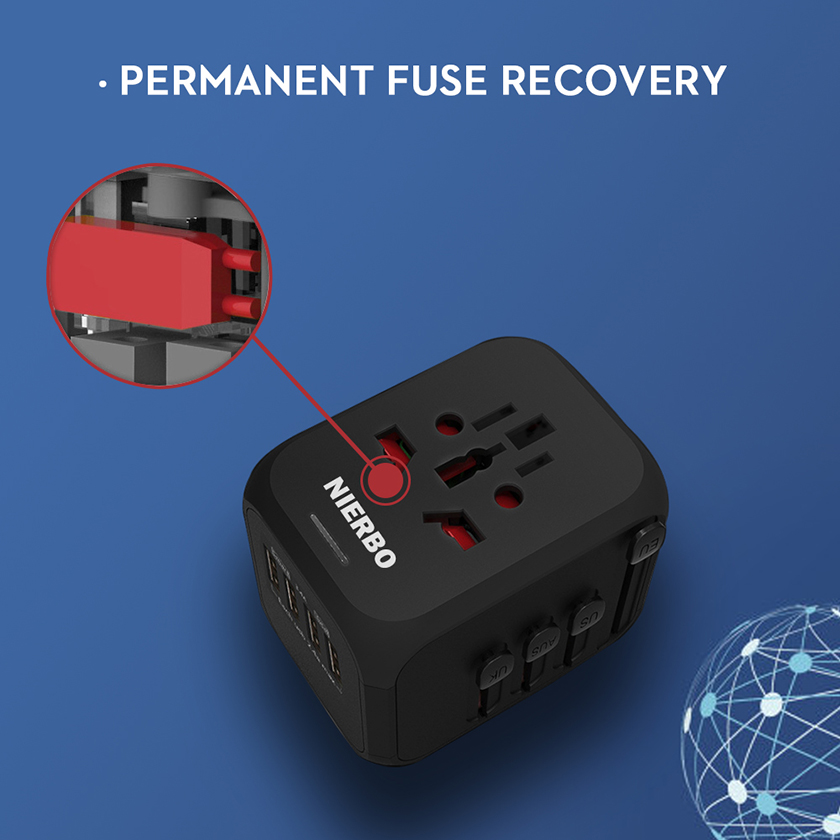 Protect security in every respect
You never want to start a minor electrical fire or ruin your valuable electronics during your international travel. With the flame retardant 94V0 grade PC material and the auto-resetting fuse, NIERBO international power adapter prevents over-current, over-voltage, overheating, and short circuit to ensure the safety in all aspects. No more hesitating, ADD TO CART and BUY NOW!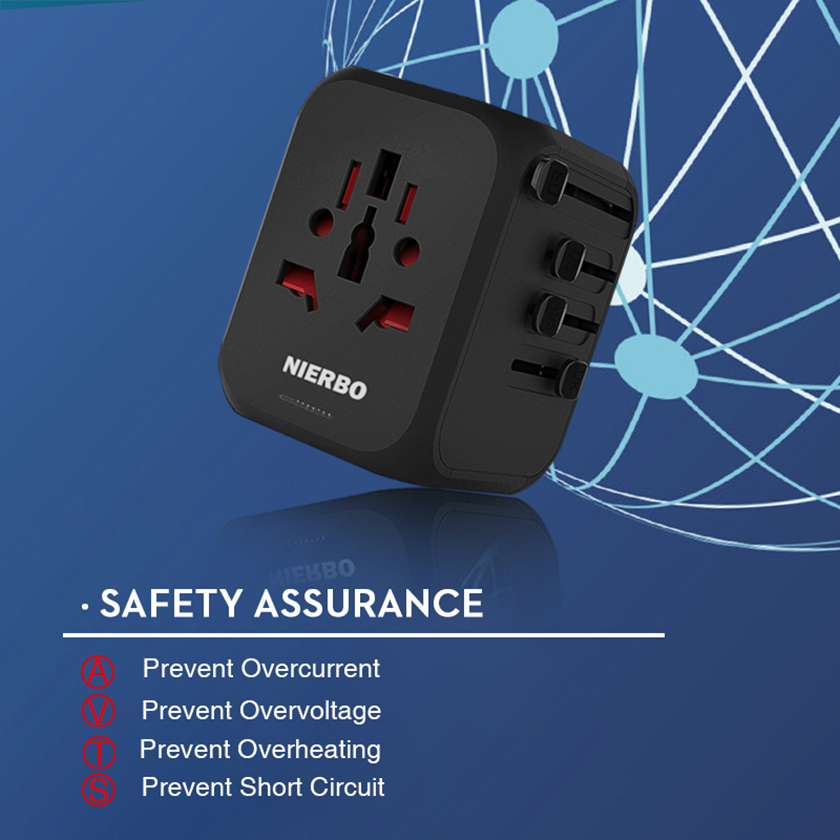 Max 250V~6A/1500W
Well compatible with MacBook, laptop, cameras, shaver, PS4, mobile WIFI, mp3, VCR, smartwatch, iPhone, iPad, tablets, Android phones, Kindle, Bluetooth speaker/earphones, power bank and etc.
Hair dryer, curling iron, and electric kettle CAN NOT be used.

※ Please note this is NOT a voltage converter. It can NOT convert 100v to 250v, vice versa.



Type C - Most Europe Plug
Applicable to the Countries include: Albania / Austria / Belgium / Bosnia-Herzegovina/ Bulgaria / Croatia / Cyprus / the Czech Republic / Denmark / Estonia / France / Finland / German / Greece / Hungary / Iceland / India / Latvia / Lithuania / Luxembourg / Macedonia / Montenegro / the Netherlands / Norway / Poland / Portugal / Romania / Serbia / Spain / Slovakia / Slovenia / Sweden / Turkey / Ukraine, etc.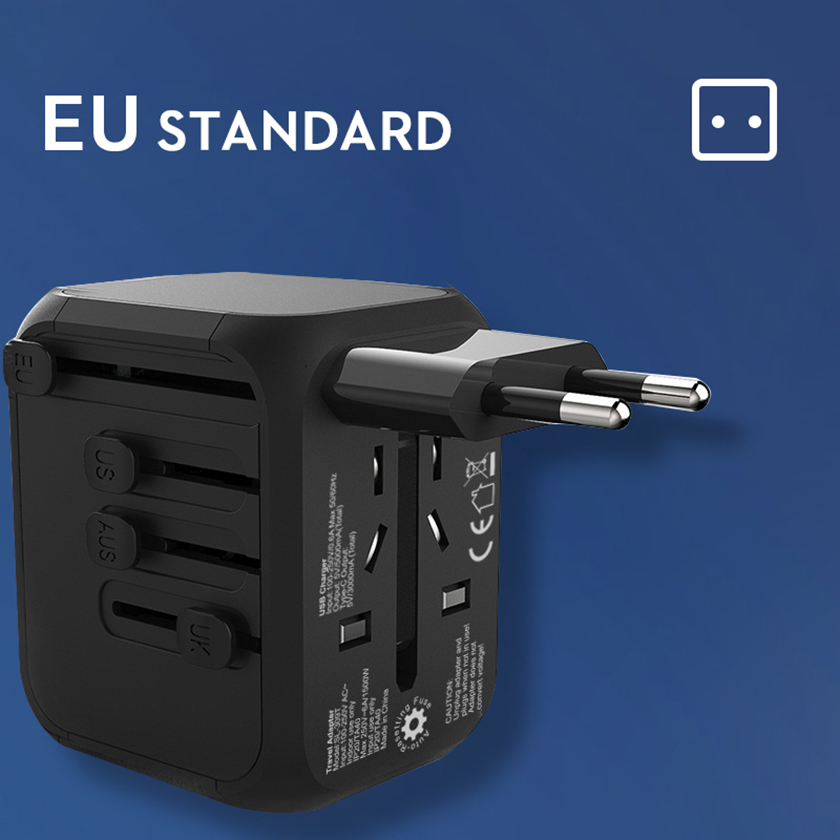 Type G - UK Plug
Applicable to the Countries include: Bahrain / Belize / Botswana / Brunei / Cyprus / Dominica / England / Ghana / Gibraltar / Grenada / Hong Kong / Iraq / Ireland / Kenya / Macau / Malta / Malaysia / Nigeria / Northern Ireland / Oman / Qatar / Saint Lucia / Saint Vincent / Saudi Arabia / Scotland / Singapore / Sri Lanka / Tanzania / Uganda / the United Arab Emirates / United Kingdom/ Wales / Yemen / Zimbabwe, etc.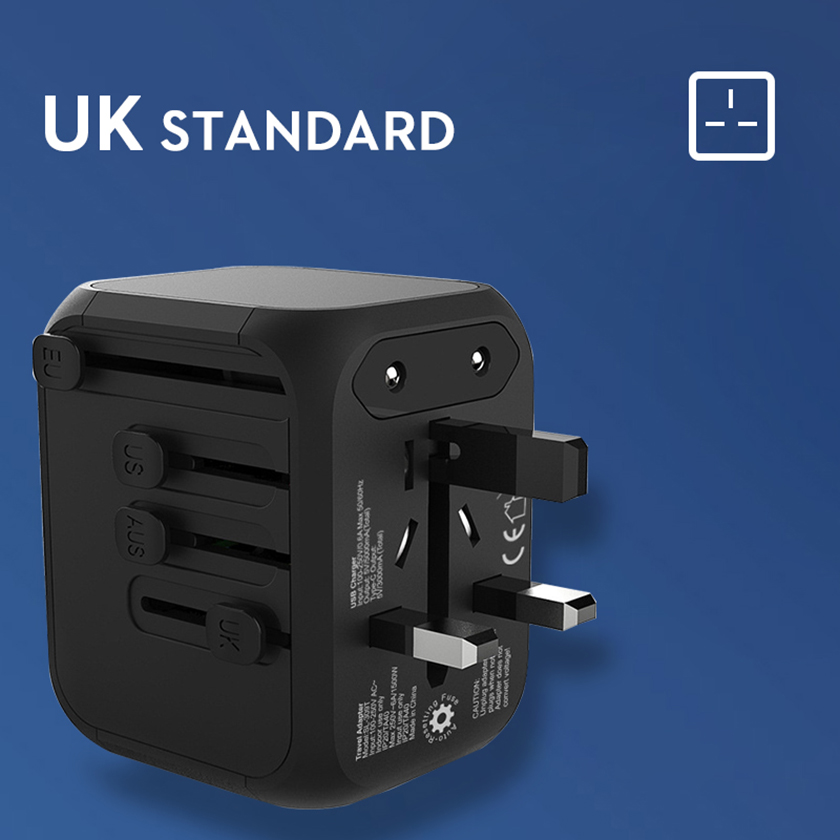 Type I - Australia Plug
Applicable to the Countries include: Argentina / Australia / China (mainland, excluding Taiwan) / Fiji / New Zealand / Papua New Guinea / Tokelau (the Union Islands) / American Samoa / Argentina / Cook Islands / Kiribati / Nauru / SaintVincent and the Grenadines / Samoa / Solomon Islands / Tajikistan / Timor-Leste / Tonga/ Tuvalu/ Uzbekistan/ Vanuatu / Uruguay, etc.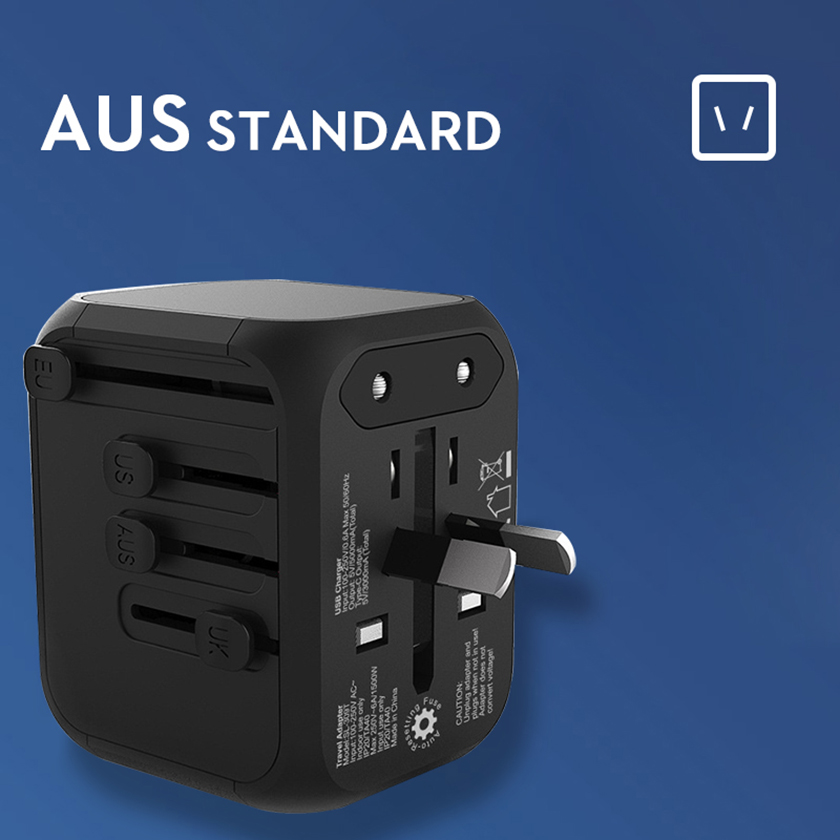 Type A - USA Plug
Applicable to the Countries include: American Samoa / Antigua and Barbuda / Aruba / Bahamas / Barbados / Belize / Bermuda / Brazil / Canada / Cayman Islands / Colombia / Costa Rica Cuba / Ecuador / El Salvador / Guam / Guatemala / Haiti / Honduras / Jamaica / Japan / Liberia / Mexico / Micronesia / Montserrat / Nicaragua / Okinawa / Panama / Peru / Philippines / Puerto Rico / Saint Kitts & Nevis / Saudi Arabia / Tahiti / Taiwan / Thailand / Trinidad and Tobago / Venezuela / Virgin Islands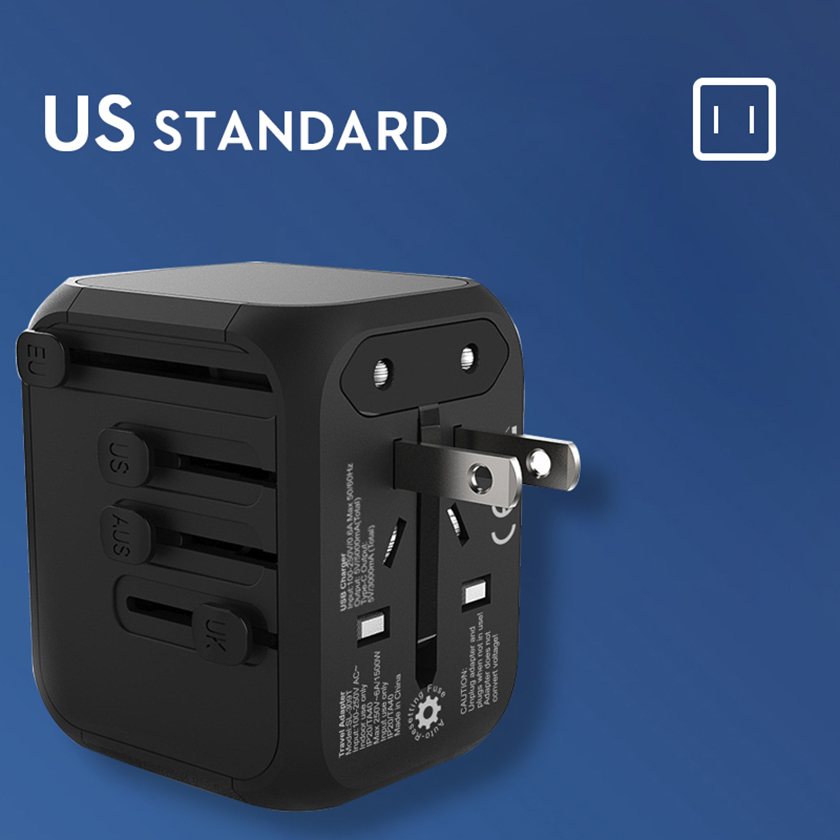 【

CUSTOMIZED SERVICES

】
Product customization helps sellers boost sales, NIERBO welcome wholesalers to customize the products you are interested. Your brand logo, different sizes of projection screen and other colors' electronics are all available for customization. Samples are also avai
la
ble before mass production. The more quantity you order, the more discount you will get.
【

NIERBO R&D CAPACITY

】
An R&D strategy can lead to innovation and increased productivity and can boost your business's competitive advantage. NIERBO's R&D team did extensive market research to identify the needs and desires of our customers. So as to focus on introducing new products as well as improving existing ones.
【

PACKING AND SHIPPING

】
Good-quality, good-looking packaging is always worth the investment. Great packaging can be as delightful to customers as the product. NIERBO customized well protected packaging for all the products to minimize possible damage to the product in transit. We can also customize wooden box if you need.

【

AFTER SALES SERVICE

】
Long-term success is built on real and lasting customer relationships. All NIERBO products are with prompt and courteous customer service. If you have any problem with the received products, please be free to call or send email to us. The professional answer will be provided within 24 hours.
Customized product upgrading service can also be provided according to customers' market feedback.
【

MANUFACTORING & TRADING COMBO

】
Founded in 2014, NIERBO is mainly engaged in home theater, entertainment audio and video equipment. We have been committed to the research and development of our products. They are been exported to North America, Europe, Asia, etc., and we also have our own overseas warehouses in many different countries. Our products have been continuously improved and upgraded under the test of the market and have been well received by customers. Welcome to mass customization.
Business Type:

Manufacturing & Trading Combo

Main Products:

Home Theater Products, Audio and Video Accessories

Ownership

Private Owner

Total Employees:

51 - 100 People

Total Annual Revenue:

About US$7,350,000

Top Markets:

North America:40%
Europe:30%
Asia:15%
Mid East:10%
South America:5%

Year Established:

2014

Product Certifications:

CE, 3C, ISO9001

Location:

Guangdong, China (Mainland)
【

FACTORY PICTURE DISPLAY

】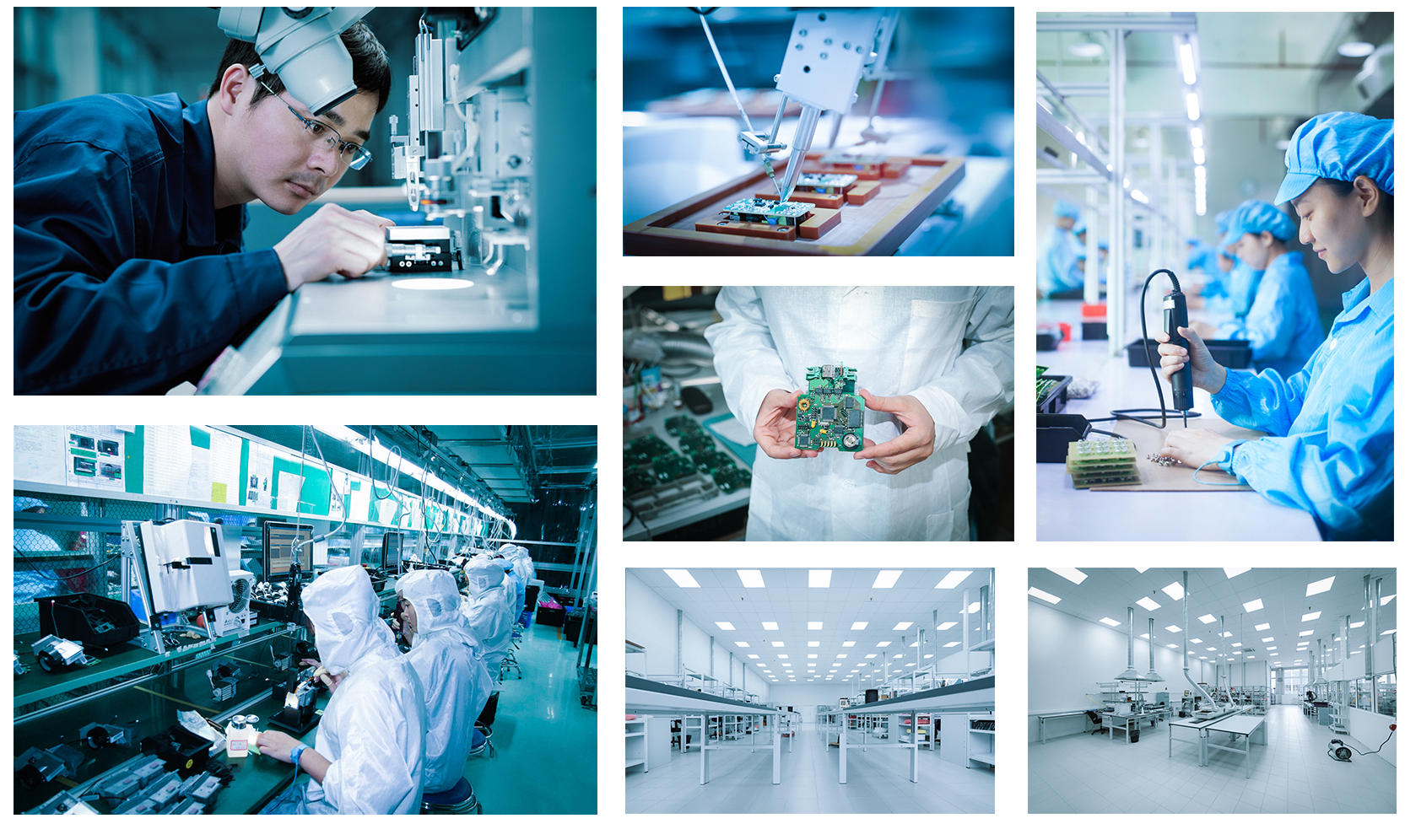 【

NIERBO TEAM DISPLAY

】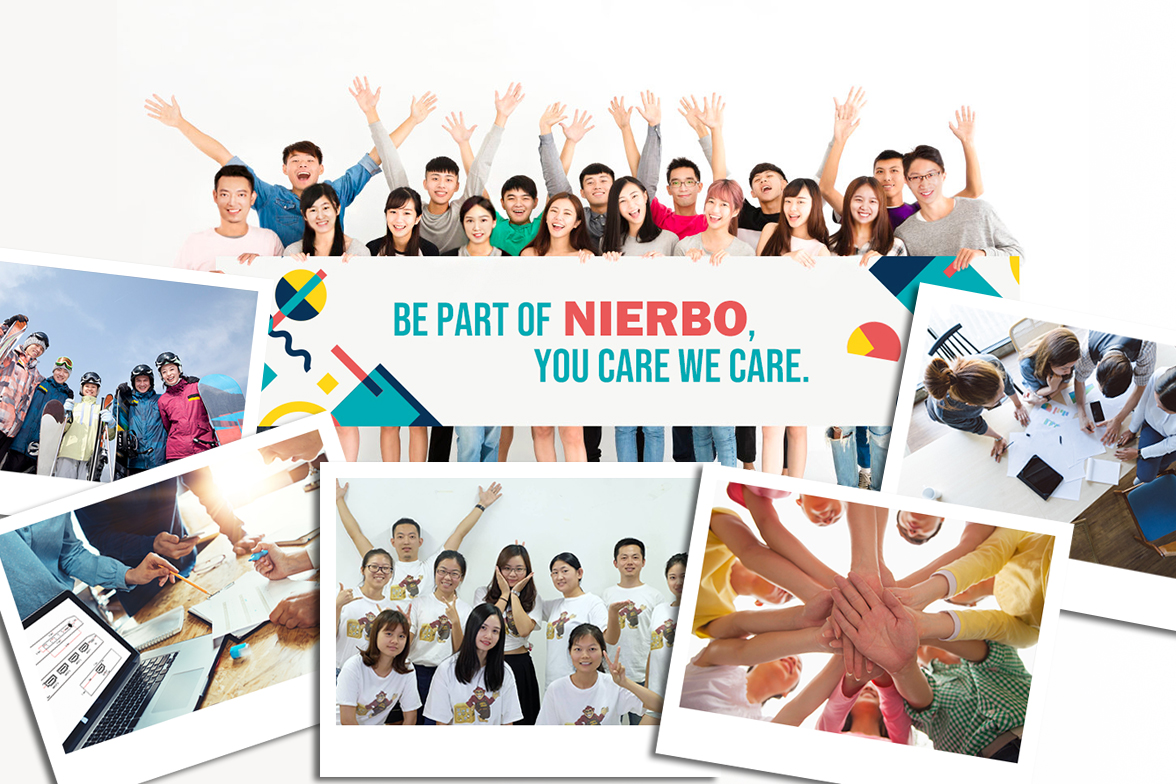 【

PRODUCTION CERTIFICATION

】