By NIERBO |
09
September 2017 |
309
Comments
Hello, World! We are coming!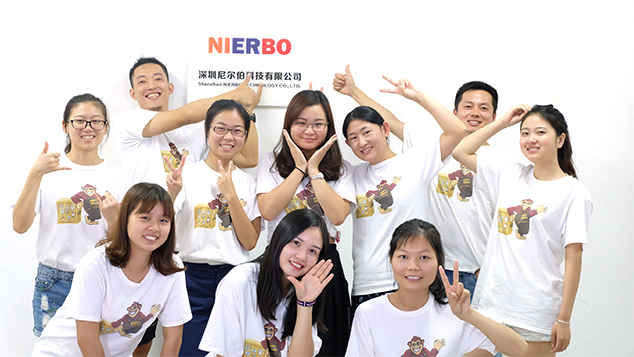 The philosophy of NIERBO is the family idea of we care you care, the implication of which is to use appliance to improve the internal relationship of family and make family somewhere the happiest. Thenature of household appliance is not to show off the performance ofappliance. The core purpose is for household—chosen and used for family,and for a more harmonious and happier family.
NIERBO is dedicated in creating a better future. Customers will feel pleased and joyful with the high-quality products and services, enjoying a more perfect life. Meanwhile, we hope to start an innovation mode. While developing and growing the scale of company stronger, the negative influence will be minimized on the environment. Besides, we will participate in the sustainable development and governance of environment.
NIERBO pays attention to the happiness of employees, and it is deemed equally important to enterprise development. Thus, each employee of NIERBO will have a happy and elegant life that is the original target since this company was established. The environment of the team of NIERBO is easy and fair. Employees will have the consciousness of master and the perception of affiliation of family, with which the enthusiasm and potential of each individual will be motivated sufficiently. In NIERBO, any success or failure is not ascribed to only an individual.
NIERBO only offers the most excellent product and service in the market. Each field it is specialized in is for the role as a navigator. NIERBO considers that if not as an enterprise which can give development opportunity for the society, industry and employees, it will be unavailable to get development. NIERBO always sticks to the idea of co-prosperity to the society, longing for joint development and prosperity with partners.
Our advantage:
-The price is reasonable. Layers of agents are avoided to maximize profits for customers.
-Product testing is strict to ensure that all the products delivered are consistent with the related quality standards.
-The logistics cooperator is professional, which will save logistics cost greatly.
-Professionals will give high-quality pre-sales and after-sales technical consulting services for you.
High-quality service concept:
-24-hour online service, online sales, online order with the complete tracking information.
-Regular customs clearance procedures, 100% original products.
-It has high-quality engineering technical personnel who can provide with.
Leave a Reply
Your email address will not be published.Required fields are marked. *